We are going to Askos Stone Park, to the north of the island of Zakynthos (Greece)
To get from the resort of
Argassi
to
Askos Stone Park
, you need to drive about 32 km along the island of
Zakynthos
and spend about 1 hour on the road.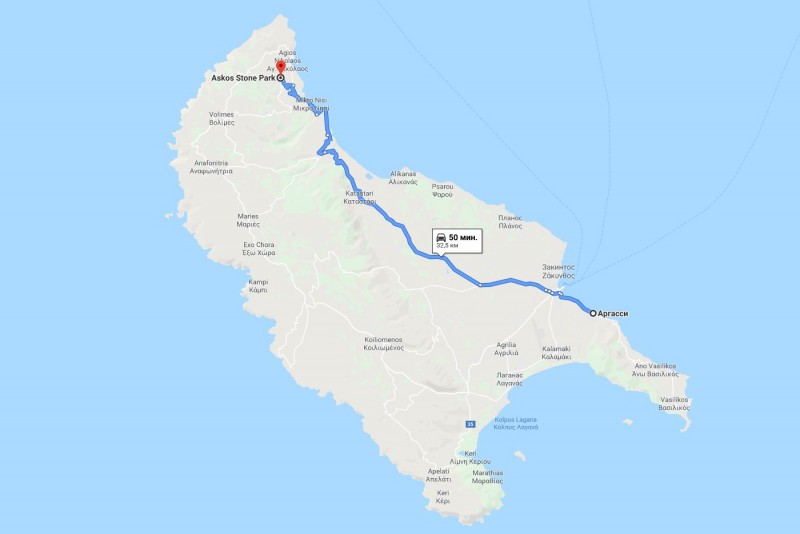 Partly the road is straight and sometimes winding. At times, the roadway is quite wide, and sometimes there are very narrow-band sections, especially in mountain villages, where you have to be more careful when driving away from oncoming traffic. Sometimes it is even necessary to pause in order to skip some kind of oncoming truck or bus, otherwise not to disperse.
But this is not a problem, on the contrary, such narrow and zigzag sections of the road - colorfully fit into the natural relief of the Greek island of
Zakynthos
, and the journey itself only makes it more interesting.
Throughout the entire road, especially in its mountainous part, beautiful breathtaking panoramas are opened, overlooking the
Ionian Sea
, which are difficult to pass by without making a stop to take a picture.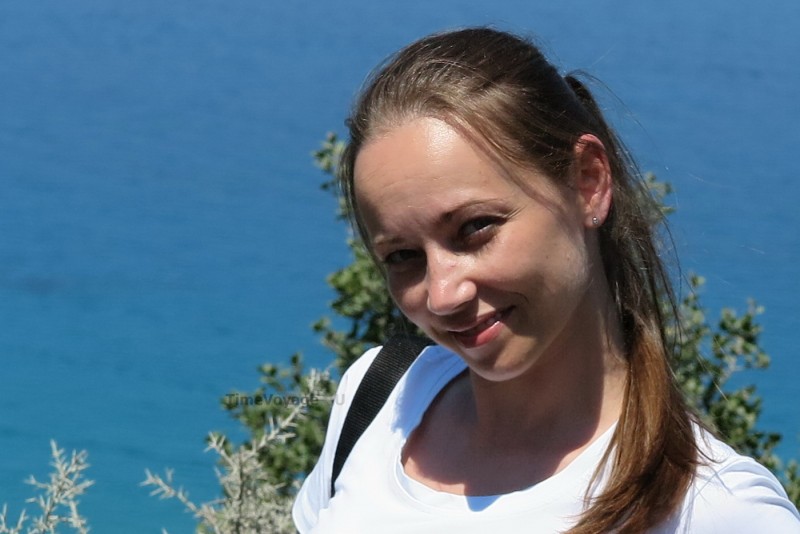 An hour on the road will fly by, because all the way to the beautiful places of
Zakynthos
. Magnificent Greek villages, with unique cottages adjacent directly to the road, mountains and hills, and amazing natural vegetation - all this beauty as an integral part of
Greece
, is a constant companion of this route.
And so we got to «
Askos Stone Park
».