Mushrooms in the Moscow region: mini-Leccinum, mushrooms-Albinos and something else
Having escaped for a short time from the bustle of the city and the noise of the metropolis, we finally again arrived in the suburban forest, with the intention of picking
mushrooms
and, of course, just walking through the forest and breathing plenty of forest air, and, in combination, we can't do without it, feed mosquitoes native blood.
It's good in the forest, silence and calm, and of all the outside sounds - only the crackling of dry twigs under our feet. Having gone a little deeper into the forest, we went to the path, or rather to the fire trench and went along it, because
mushrooms
like to grow on such paths.
And here is the first find.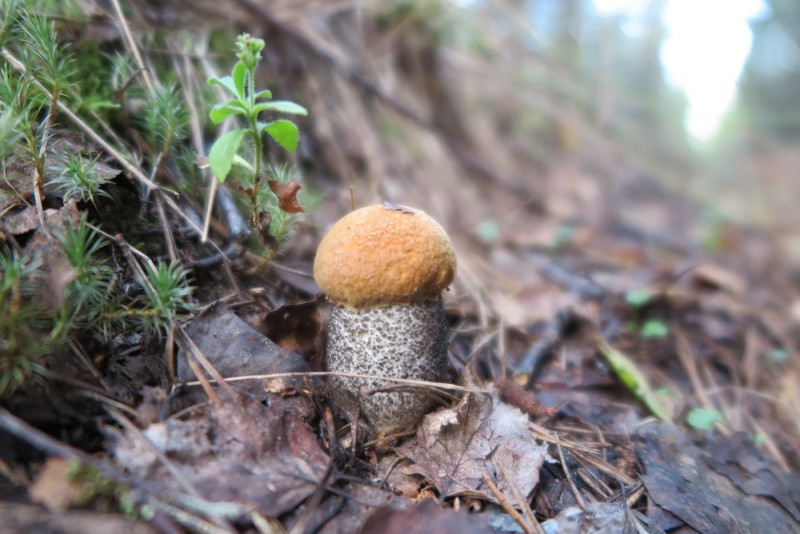 It is generally rare for
Leccinum
to grow in a fire trench. Usually such places in our area are preferred by other mushrooms:
Boletus
,
Suillus Luteus
and
Cantharellus Cibarius
. But as you can see, there are exceptions to the rule.
A little away from the trench, we spotted another
Leccinum
. Hooray! A good start to the Silent Hunt. Immediately there was confidence that the day would be mushroom, and without mushrooms we would not return home.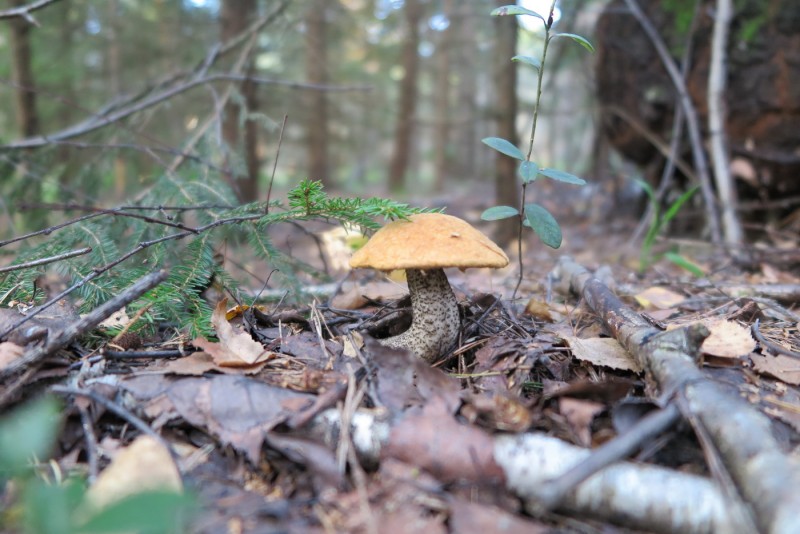 Approaching him, it turned out that he was not alone there, but surrounded by a large family of similar
mushrooms
. But everyone else was much younger than him.
And some of them, just starting to crawl out of the ground, turned out to be so small that they were almost invisible even at close range, because. merged in color with the surroundings, for example, with old fallen leaves.
The legs of these
mushrooms
were completely underground, and the hats were just beginning to stick out the soil. We had to look for such
mini-Leccinums
, in the literal sense - by touch, carefully digging up the top layer of soil with our hands, just like sappers.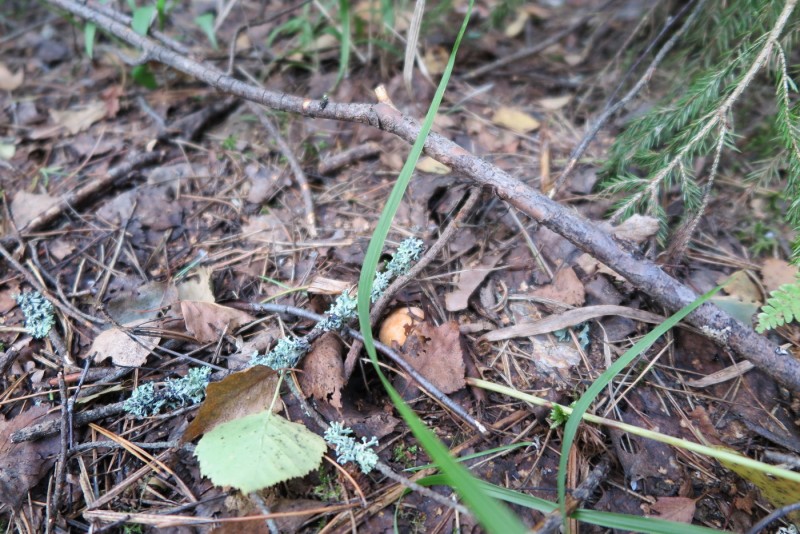 And that's what was found as a result of only one area of a few square meters.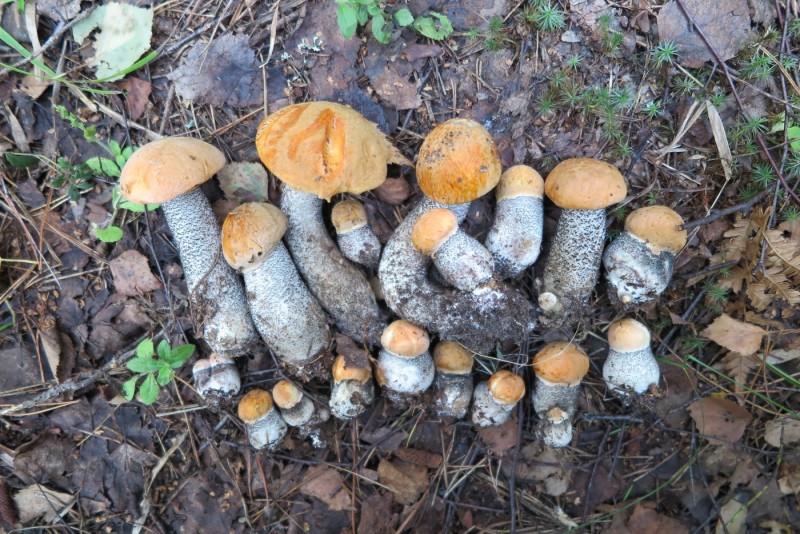 But our
mushroom hunt
did not end there. More and more new
mushrooms
came across on our way, mostly young strong men, clean - not wormy.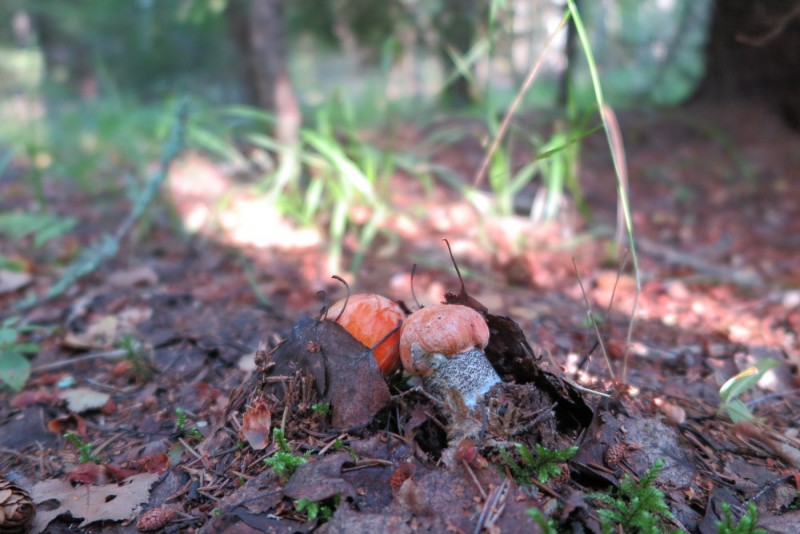 As it usually happens at our
mushrooming
, messages constantly come to the phone. No - this is not spam, this is a daughter with global questions: What to wear, what to put on, and where is it? There is no way without mom)))

Mushrooms Albinos, Black and Red
We continue the path. And after a while we find a rare fungus -
albino Leccinum
. Unlike ordinary
Leccinum
, in albinos, the entire fruit of the mushroom is white - like a leg, like a hat.
Finding an
albino mushroom
, we don't know about you, but it always causes more joyful emotions for us than for a mushroom of a standard color. Such
mushrooms
are very rare and not every year, and some mushroom pickers have never even come across such mushrooms.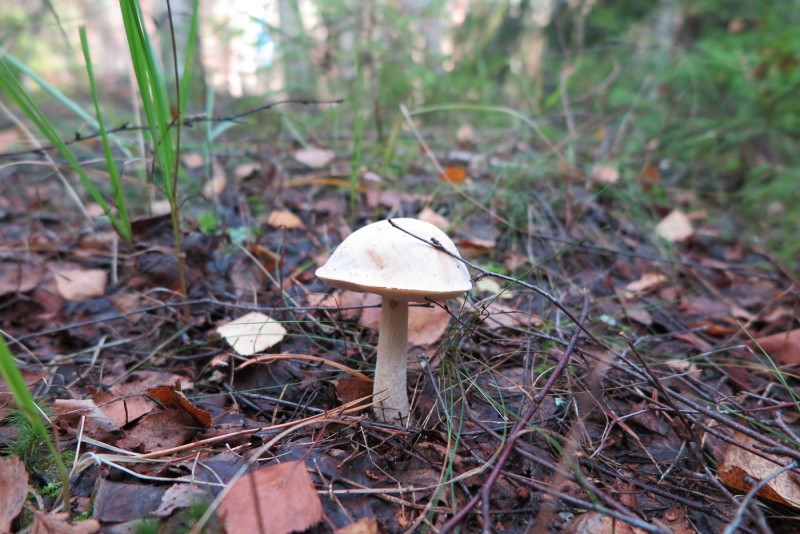 What is the reason for this albinism? - To such a question, probably, there is an exact answer from mushroom
pickers-mycologists
who professionally study
mushrooms
. We can only say one thing, that according to our observations, where we have always collected ordinary
Leccinum
for years, exactly in the same place and exactly under the same trees, next year, for no reason, albinos of the same species of mushrooms may pop up.
And here are two more slender handsome men, but one of them is the usual
Leccinum
, and the second is chocolate-colored -
Leccinum Black
. This mushroom, in its black color, looks exactly the opposite of the color variant of the
Leccinum Albino
we found earlier.
The people call
Leccinum Black
in different ways:
Black-headed
,
Leccinum harsh
,
Leccinum hard
. The additional word "hard" in the name of the mushroom, I think, he got for the hard (harder than all other species) flesh.
But do not think that hardness is bad, on the contrary - it means that it is stronger, i.e. in terms of pulp hardness, this mushroom is closer to
Boletus mushrooms
, which makes it more valuable, because. it doesn't melt as much when cooked.
And transportation of
Leccinum Black
is much easier than
ordinary Leccinum
, which strives to break into two halves along the way or shamefully wrinkle even from its own weight.
Then we came across two more interesting
mushrooms
, one of them is again an
albino Leccinum
, but with some kind of wonderful pale pink tint,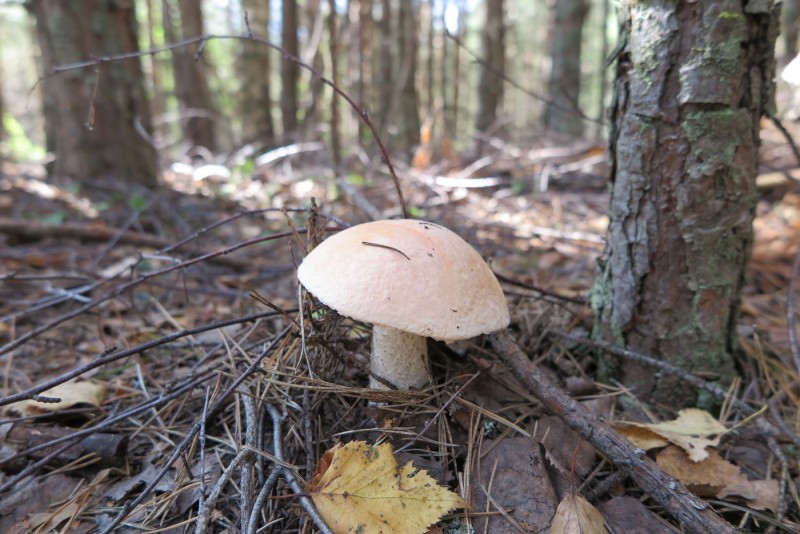 and the second mushroom is its antipode -
Leccinum Red
, with a rich red color, in which not only the hat, but even the stem is colored. Mushroom is fire!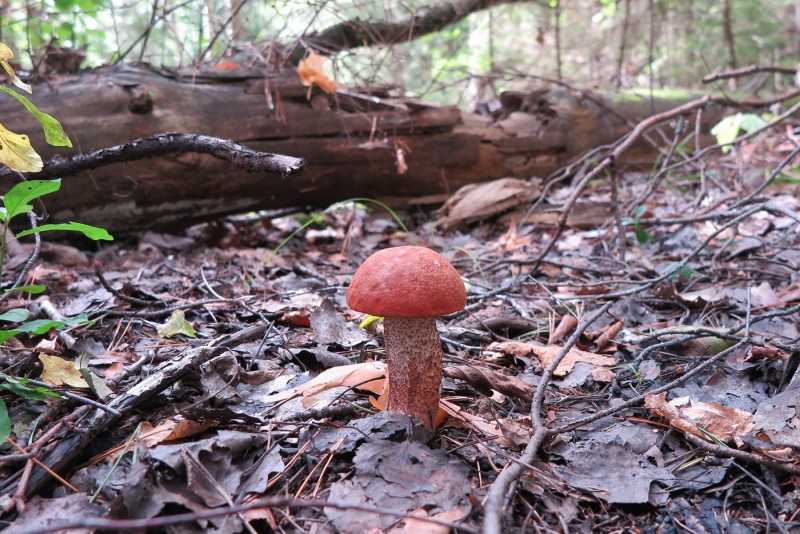 Well, the basket is full and there are enough mushrooms. It's time to go home.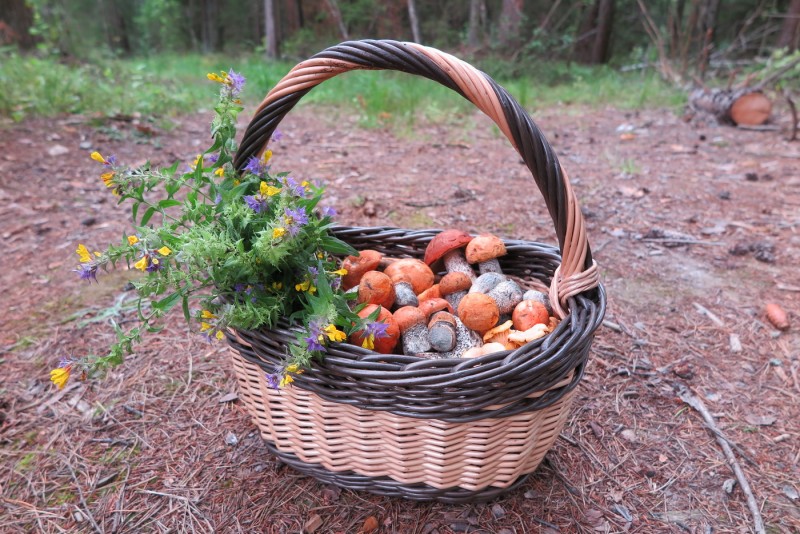 In this story, it is not possible to show photographs of all the collected mushrooms separately, because we filmed more videos than photographs. Therefore, all the other
mushrooms
that we found that day, and the very process of our mushroom picking in this forest, with amazing moments of searching for
Leccinum babies
almost to the touch, you can see in our video below.
VIDEO: Picking mushrooms
Outcome
The mushroom hunt was successful. We have found and collected wonderful "thoroughbred" mushrooms of excellent quality. Some of these mushrooms can hardly even be called
Leccinum
, they are more appropriately called
Mini-Leccinum
. They are so small that they can be rolled into jars entirely.
Happy mushroom hunting everyone!