Is there a normal grocery store in Argassi
After a not very successful dinner in the cafe
PORTOKALI
(
Argassi, Zakynthos, Greece
), our bellies insistently demanded refueling, but again we didn't want to go to some cafe that evening.
We went to the store to buy different products. Eating only in a cafe is certainly wonderful, but there should always be something edible in the hotel room, so that at any moment there is an opportunity to stop the worm by making a sandwich.
In the village of
Argassi
there are many small shops and trade pavilions, but almost all of them sell only souvenirs, all sorts of beach accessories and related tourist goods. In some of them, in addition, as high-demand goods in hot weather, drinking water and ice cream may be present in the sale, but no more.
Where to buy products
Perhaps the only store in the village of
Argassi
, which presents a large range of products - is
BAZAAR Discount Super Market
. Of course, in itself it is not as big as we used to see supermarkets in Moscow, but for such a small village it fully justifies its name.
It is quite simple to find a store, it is located in the center of the village at the intersection of roads.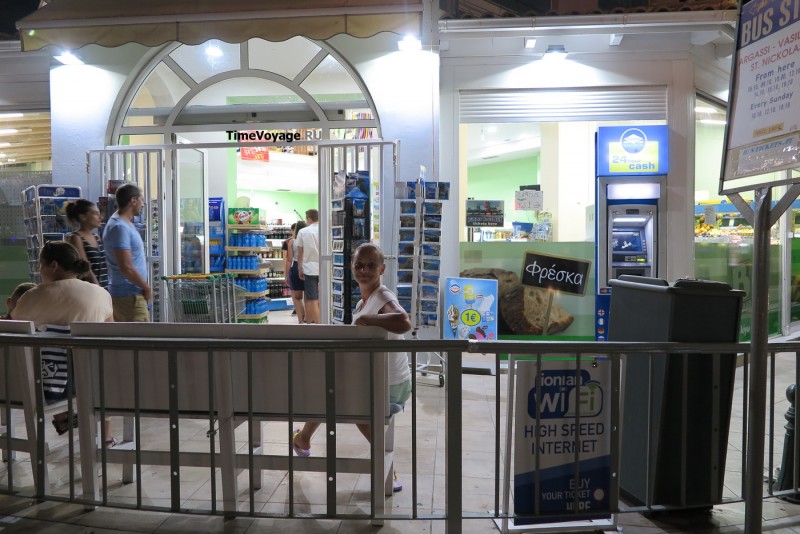 By the way, if someone needs it, then an ATM operating 24 hours is installed to the right of the entrance to the store.
Supermarket two-storey:
• on the ground floor - grocery goods
• on the second floor - souvenirs, perfumes, household goods, etc.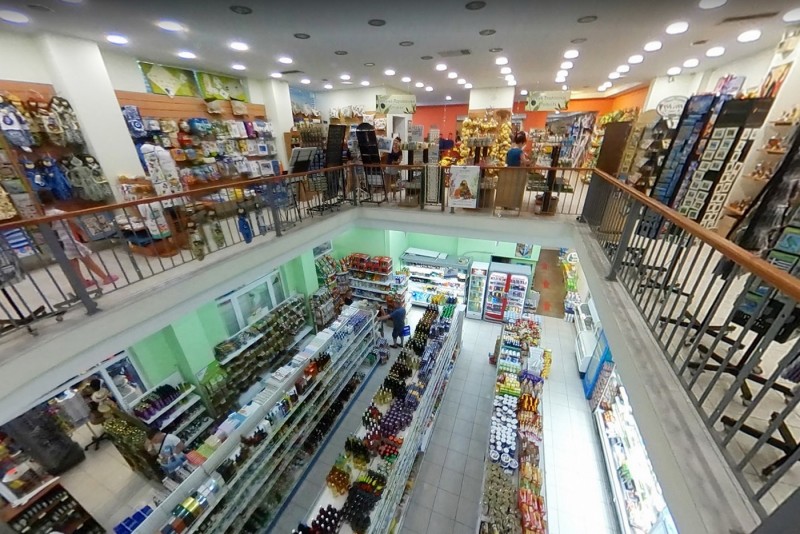 The store is quite spacious, and only at rush hour can form queues to the checkout, but not very large. We accept both cash and bank cards.
Before entering the
BAZAAR Discount Super Market
there are benches that look quite ordinary, but for some reason you just want to sit down on them before stepping with the packages in your hands to your hotel.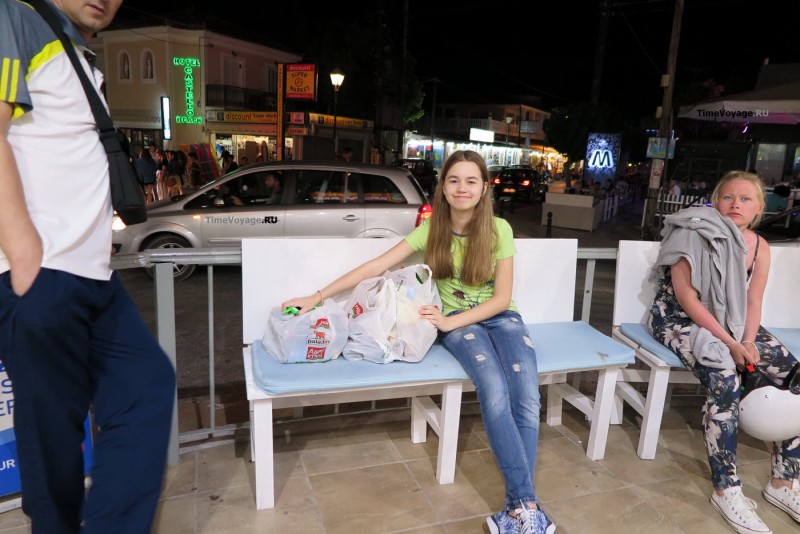 The opening hours of the shop "
BAZAAR
", we do not know exactly, because did not clarify this. But, as we have repeatedly noticed, he worked late. It even happened that many small trading stalls were already closed late at night, but the doors of the
BAZAAR Discount Super Market
were still open to their customers. It seems that the store works until the last visitor.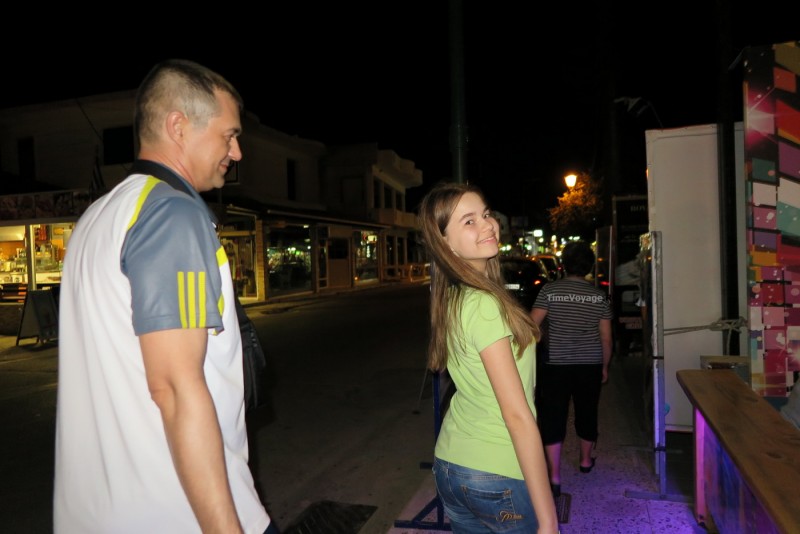 P.S. If you are traveling around
Zakynthos
island during the day, and return to
Argassi
late in the evening, then if you need to buy groceries, do not worry, most likely this store will still work.